"Landing strip clear, arrestor wires ready..You are cleared to land!"
Flaps down, wire in sight...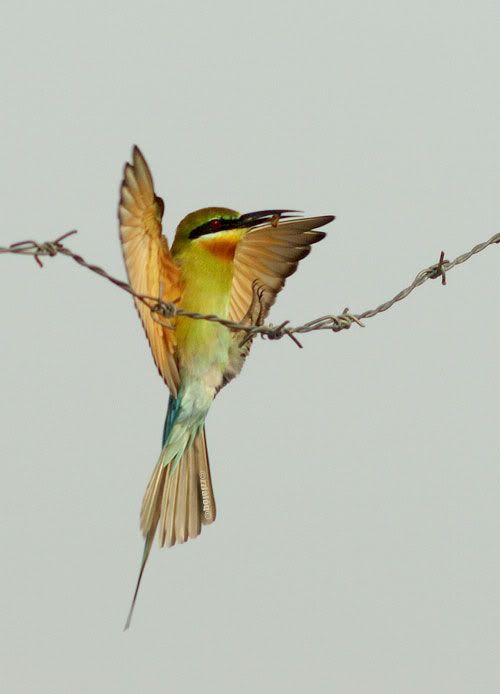 "Contact!"
No arrestor wires, no landing strip, just a single barbed wire. Now, that is I called precission.
what does the Blue-taled Beeater catch in the air?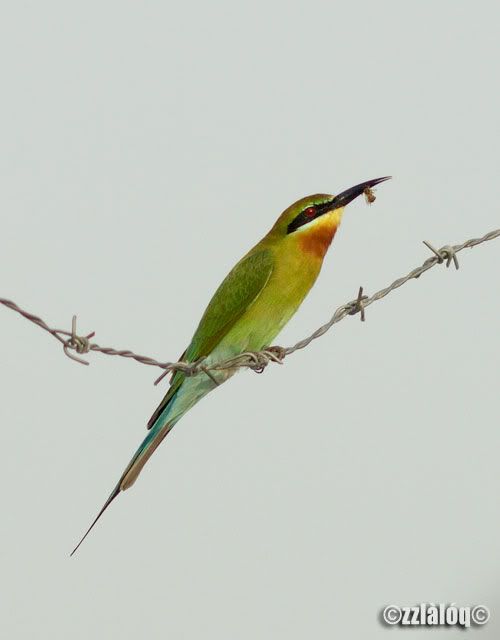 a bee of course..
Hey, this time its not a bee. its a flying ant.
All caught in the air, impressive!