I am not fond of seeing birds in cages, it seems that they seems sad.. In the wild, you can see them singing, flying happily just as they are.. but in the small cages, they cant. They cant pick their favourite food, cant find their mates.. Do they really sing as lovely in cages as in the wild?
My friends that know I take bird pics asked me, if i have been to Bird Park in Kuala Lumpur.
"No" is my answer..
I rather sit and watch the common Yellow-Vented Bulbul singing and flying freely in the wild than see exotic birds in deplorable state in cages..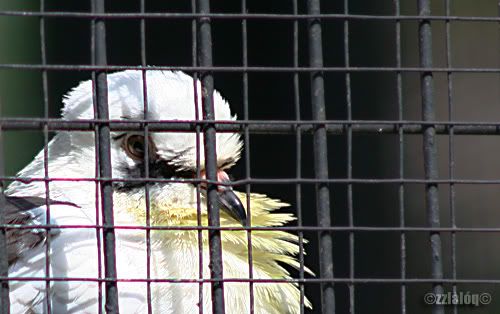 This columbidae family (Pigeons and Doves) was in a cage at National Botanic Park, Shah Alam. Out of instinct I took a record shot of what kind of animals in which cage.. I saw a phyton was in the cage in 2008. According to the exif, this pigeon was in this cage in 26/7/2009.
In 27/12/2009, I passed thru this cage again and surprised to see two owls in it..
One is a juvenile Buffy-Fish Owl. Although I have never seen this species in the wild. I cant count this as my lifer. All my lifer is a wild bird.
Another is rather sad looking Barred Eagle-Owl. Looks like it is injured somehow.. It make a sad call while I was there as if it were crying..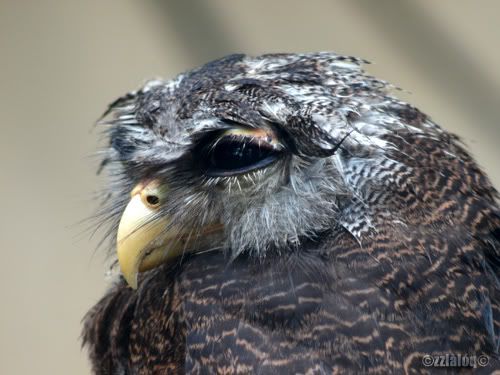 The Buffy-Fish Owl seems fine enough to fly down and eat something that looks funnily like a bird..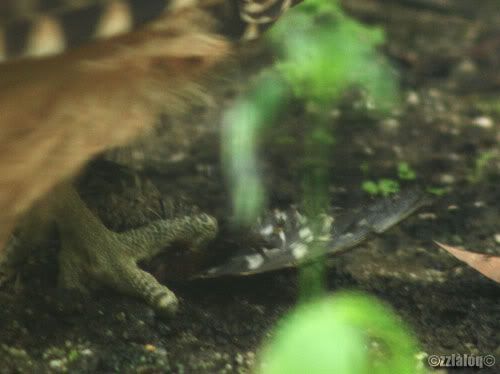 I left the cage hoping it will be taken care by the people who put them in the cage..
In 10/1/2010, I intentionally took a path which passes the cages just to look at the bird condition.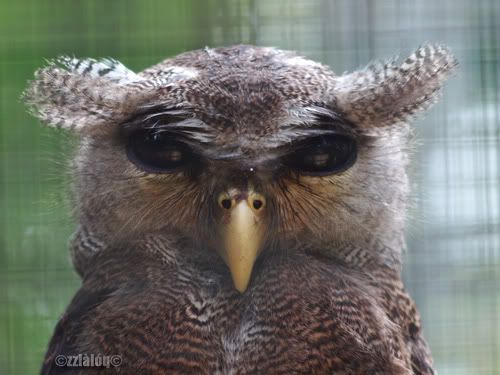 and, it look just fine, looks healthy to me..The Buffy-Fish Owl is not there..being released i think..
maybe a happy ending afterall..
until...
last weekend in 30/1/2010, It is dead..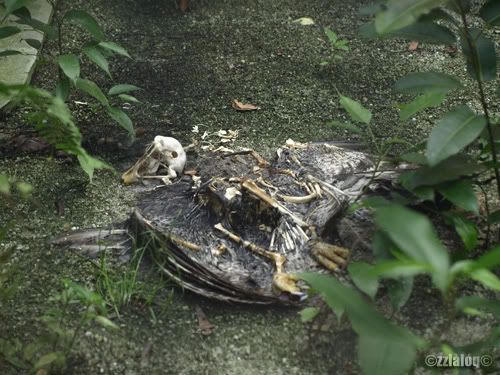 I'm pretty sure its an owl carcass.. they didnt even cleaned up the mess.. i wonder did they even feed the birds? or did the birds of prey eat each other until they are all dead? Uhh..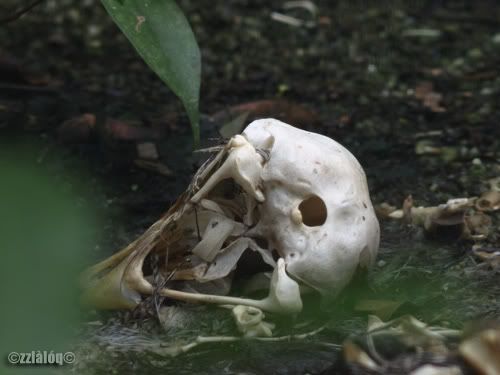 Look at the clean bird skull, must have taken at least a week for the maggots to do their job..
Hmm the ostrich are gone too!
Dying of thirst?
Which raises a lot of questions...
which I will just ask one.
With the Jabatan Perhutanan, Perhilitan and Jabatan Pertanian just around the corner, dont they have qualified vets and caretaker to take care of the animals that they caged up in the park