Normally after work, I went for an late afternoon birding by the klang river bank. I pick a spot and waiting for the birds come to me.
The river isnt very clean actually..there are human floating trash carried by the water and some birds learn to use them.
Like this Chinese Pond Heron(
Pucung Cina
)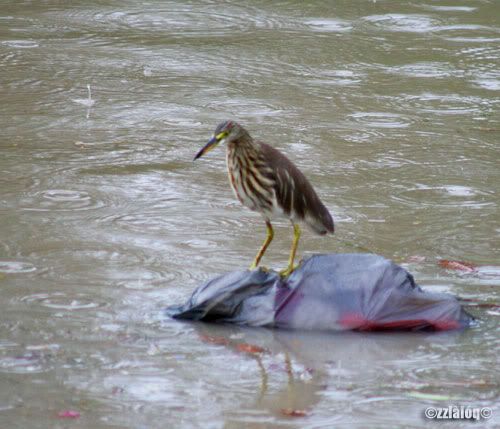 using a big plastic bag full of garbage. very untoughtfull of whoever throwing that in the river.
a Little Egret(
Bangau Kecil
also has been using this method, they fly up to the river and raft down fishing for fish..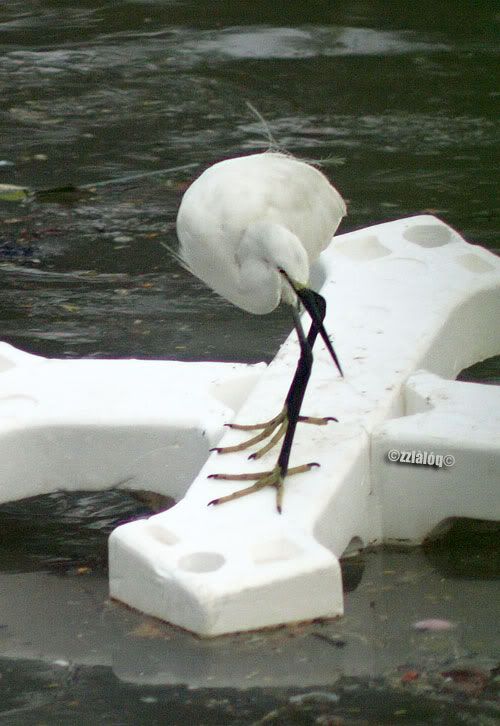 Shooting is pretty easy too! just wait wait for them to float near and then click!
See the size of the Little Heron (
Pucung Keladi
)compared to the milk carton.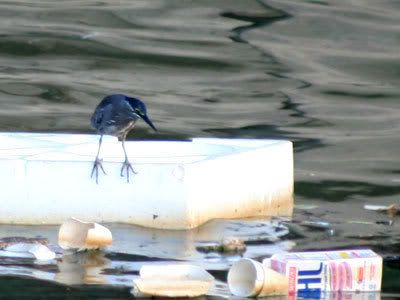 I think I will continue to watch this floating thrash in the river until people change their attitude which is never I think..