During my trip down south, when I passed by Yong Peng,
saw a dataran. just wanna have a look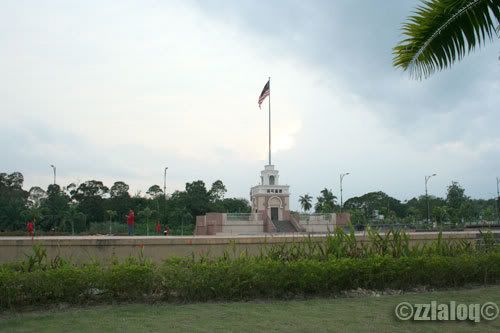 some view of the "dataran".
but what interest me more when spending some time there, is the squaking of the birds on the mangroves at the far end of the parking lot. There is a heronry, a place where herons breeds and raise their young. Not more than 50 meters from the parking lot.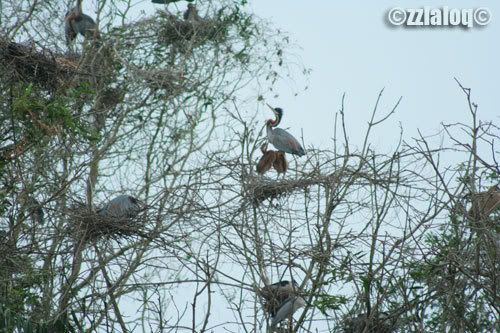 here is some uncropped picture from my 300mm+1.4x lens. and taken from the car parked in the parking lot. Can see the purple herons and night herons rearing their youngs there.
Hmm been thinking, if majlis daerah yong peng decides to expand the parking lot, sure the herons lost their heronry which from some sources in the net says was there for more than 20 years.
A good chance for birders to observe these birds.
So when passed by Yong Peng, buy a drink and stop to see the herons.
Should have the gps coordinates, but my netbook went kaput along with the original jpegs of the above pics.
Direction from NSE Yong Peng Toll:
From toll turn left, pass by expensive RnR favored by bus driver on left. Go straight toward Yong Peng town. Just before town area, watchout for 'Dataran' on right. It is after crossing the river.