Its late afternoon, I picked a spot with my back against the sun.. The water just a feet below me.. With the trees along the highway being felled, no sign of the purple heron which always perch at the tallest branches. Only the crit crit sound of the fast flying swallows fill the air..
Once a while, a 'eeekk ek ek ek' sound coming from the reeds. Some bittern must be around.. I kept my silence..
Not until its nearly sunset, did a bittern finally show it self. Keeping my self well hidden, I took a few shot..
A beautiful bittern indeed. I kept myself hidden until it went away..
The next day, I went again to the spot. Maybe luck will be with me today..
I wait and wait.. not until it was very late.. 7.20pm, it landed at a clear spot amongst the reeds..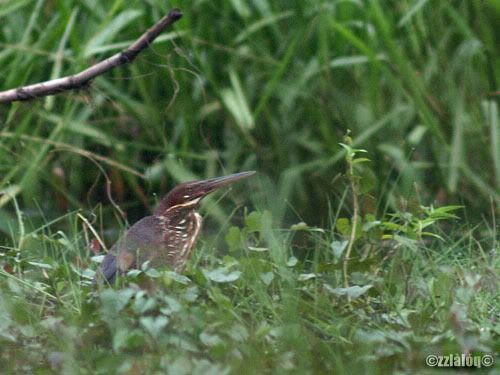 Not near enough but ok for me... As I am shooting without flash, I had to bump the ISO to 800 resulting in quite noisy photo..
The next day, I went again.. hoping its My 3 days lucky.. but the bittern didnt show it self..
Then after 10 days... I saw it.. Clear view!
crept closer and shoot!
Black Bittern
Pucung Hitam
Well worth the hundreds of mosquito bites I had to endure waiting..
Hati Nyamuk
anyone?
* hati nyamuk='mosquitoes heart' as requested by the princess of gunung ledang in the malay folk stories.