Some of the beautiful tropical Dragonflies found during my hunt for birds...
These species I found near pool or lakes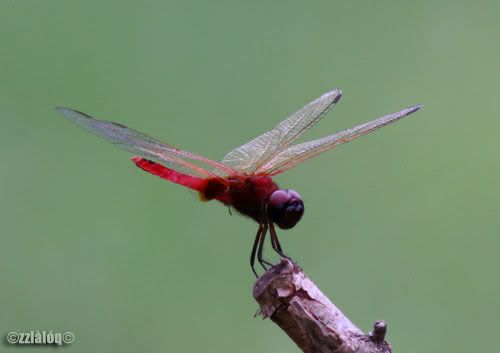 Urothemis signata (male)
Common red color ones
Trithemis aurora (male)
red color with a violet thorax
At Paya Indah,Dengkil got this interesting dragonfly,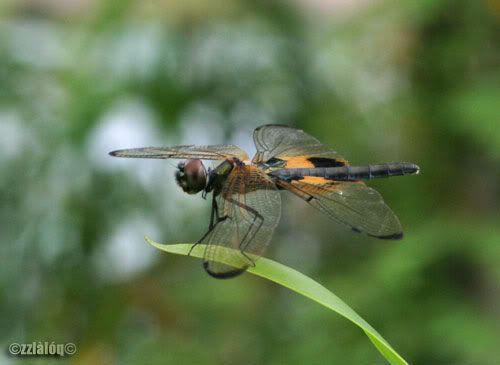 Rhyothemis phyllis (female)
read from somewhere, it is called a saddleback because of the colour on the broad hind wings.
Even in the jungle trails can see them
This beautiful metalic blue dragonfly perching on a spiny nipah leaves
Cratilla metallica (female)
also this orange and green coloured dragonfly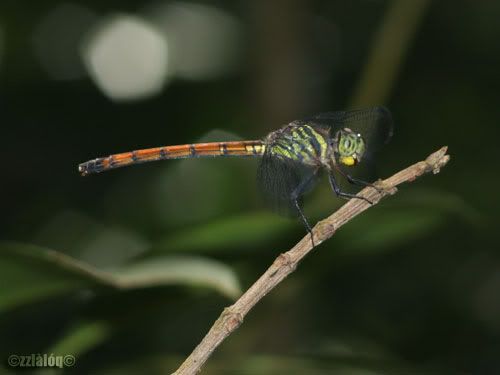 Lathrecista asiatica (female)
This dragonfly is almost invisible as it sit still on a tree trunk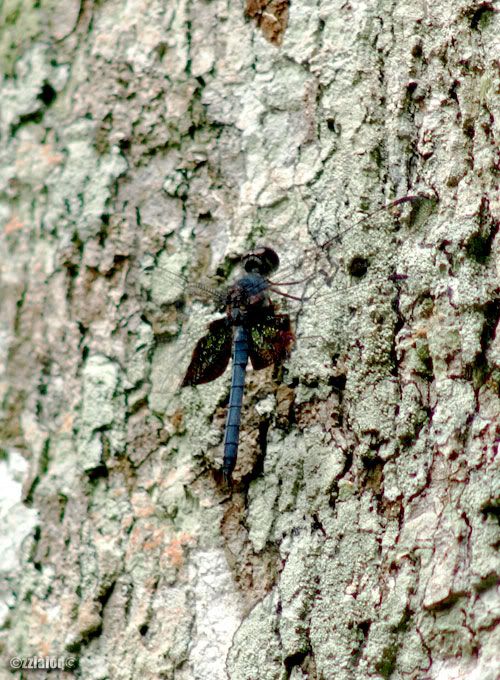 Tyriobapta torrida (male)
This is how one dragonfly lays its egg (Ovipositing) in a pool of water..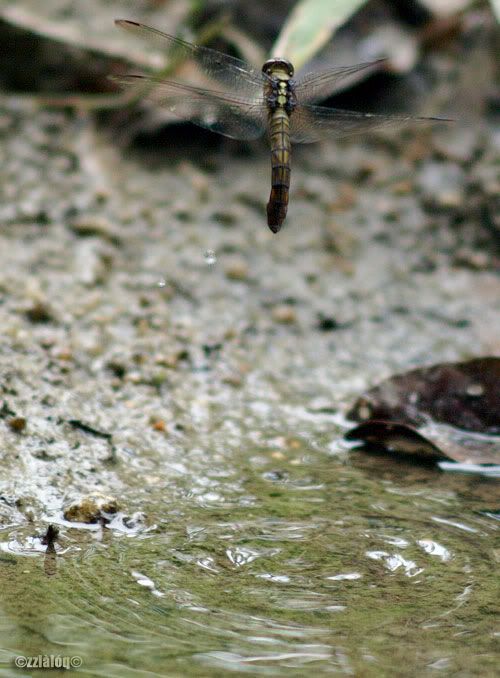 .
Orthetrum sp (female)
I just learn about this behavior from Tabib in Kemensah..
I tried to identify it from references in the internet, but I found it to be much harder than identifying birds.. ;) better leave it to the expert..
This blog seems to be a good reference for malaysian dragonflies
Odonata of Peninsular Malaysia
Update:Ian from odonata-malaysia have kindly identified the dragonflies here. Species names in italics