It will be more interesting if shooting the White Breasted Waterhen with water visible, altough it is not always the case.
like this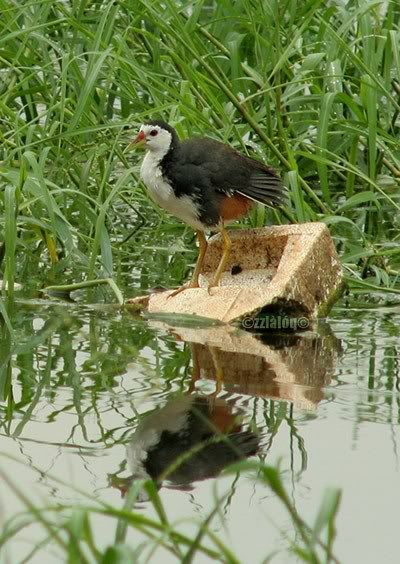 opps... it flown away!
like chicken, it seems to fly only for short distance like 10m. Chicken have yellow chicks, but the waterhen got black chicks.
It is very hard to spot the totally black chicks as the parents would be very protective of them at this tender age.
this is shot across a river, not so black